Design Portfolio for lpdesignhelp
I look at the world through the eyes of a visual artist. I take my font choices quite seriously. I evaluate successful design pixel by pixel.
Obsessive? Maybe. But does your business deserve anything less?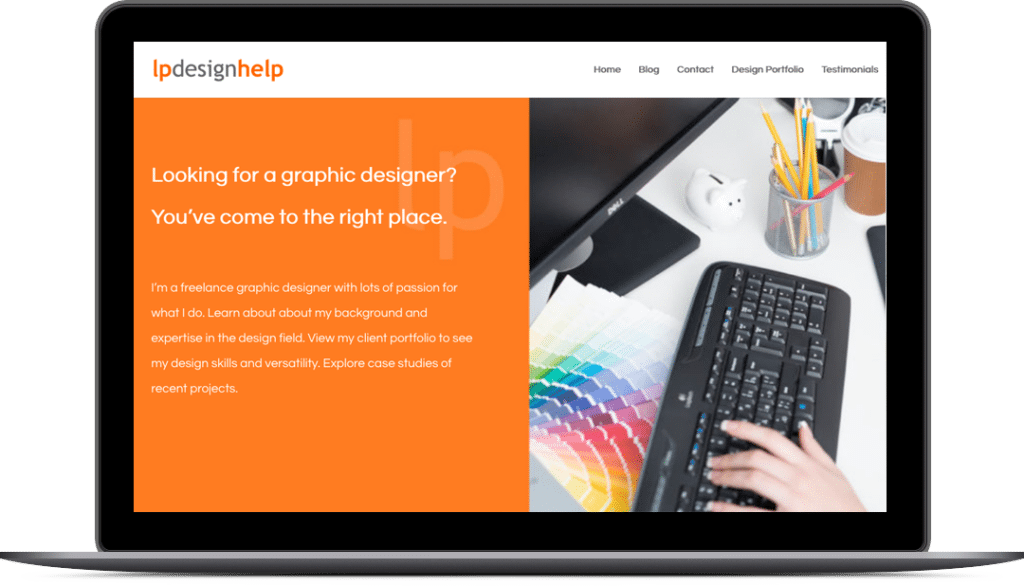 Design portfolio for lpdesignhelp, graphic and web design
Examples of graphic and web design are predominantly featured in my design portfolio. Social media images and custom illustrations are included as well.
My goal is to tell your business's story in the way your audience needs to see it. I work to find solutions for my clients. I've been able to attract more customers and improve their website ranking. All the while creating a design that is unique and that they truly love. I have experience with e-commerce websites and worked across a variety of platforms.
Solving problems through good design
Successful design addresses challenges that a business faces. They help create a consistent look. They help your brand become familiar. Your company's identity and reputation should be clearly communicated on your website and printed materials. Your social media images should be unified. A fresh design is inviting. Customers know that you are evolving with the times and that your business is booming the better you look.
The projects in my design portfolio have been created for a range of NY businesses. Many of my projects involve working with the spiritual wellness community on Long Island. I have also created websites for artists, bee keepers, woodworkers and preschools.
Your customers' experience matters
You have seconds to make a good first impression. Your materials have to communicate their purpose quickly. They need to be eye-catching. Therefore, you need a professional.
People want to be able to access the information when and where they need it. If a website can't provide it to them, they'll look somewhere else. Visitors expect to find information easily. Your website has to work across all devices. If your website isn't responsive, there's a chance that you'll miss out on valuable leads and customers.
View My Full Portfolio!