Client Testimonials for lpdesignhelp
Hear from some of the great people I've had the pleasure of working with over the years.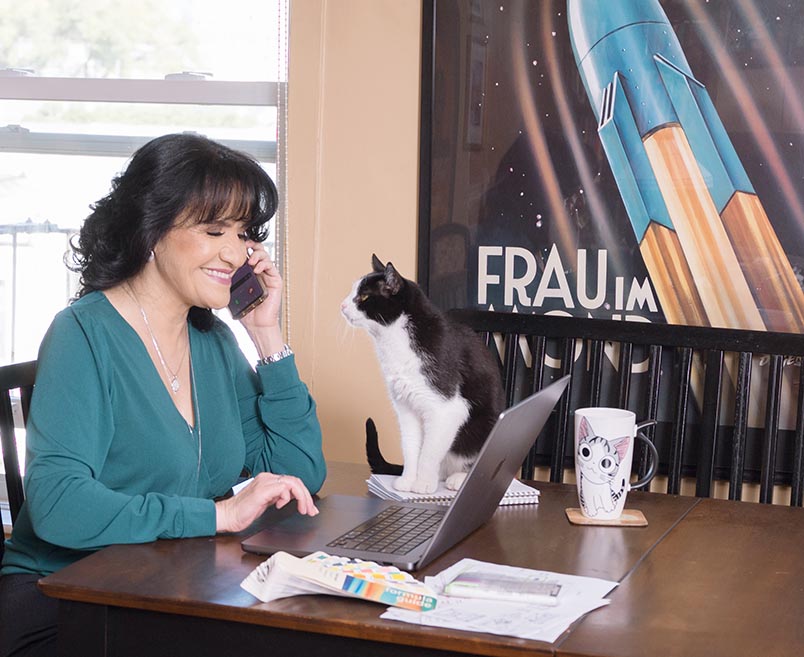 Linda Alba
I was thrilled to have found Laura from lpdesignhelp to bring my website to life. Not only is Laura professional but she has an incredible eye and keen sense of what works for each individual client. I wanted a very clean yet professional site that was user friendly and felt relatable to me and the services I offer. I believe she nailed it! Not only did she provide the colors I wanted but also presented colors I never would have considered until I saw her presentation. Laura is extremely easy to work with and explains everything every step of the way. I am not technical nor do I care to be. My website continues to evolve because of Laura's patience and knowledge. She has also designed business cards and flyers for me as well. I ask her and it is done. I'm not waiting weeks for things and it is always a welcome exchange of ideas. I have worked with Laura for several years and will continue to do so for many years to come.
Sharon B, Tri-Reiki with Sharon
Laura is amazing and so easy to work with!! Let's face it, how often do we have to put into words and pictures something that captures and expresses our business and our personality. Being in the Spiritual business, it is a little harder to accomplish as it is not like selling a product that speaks for itself. Clients mainly reach out to us as they feel a connection. How do you best do that on a website? Laura does it by talking with you and getting a feeling for your personality and what unique qualities you have. She helps you to find your "Voice" and puts a logo together with your input. She is always patient, sensitive, and caring in all of her suggestions and responds quickly to all questions. The finished product reflects not only your unique business but her expertise, creativity, and vision to deliver a Website that you will love!!
Lisa Mintz,
Artist
As an artist, I was looking for a website designer who would create a site to showcase my art in an aesthetically beautiful and professional way. Laura has done exactly that, and has created a vibrantly beautiful website that I love! Laura worked closely with me to understand my vision, and has made it a reality. She is creative, professional, patient, timely, and so easy to work with.
A very important focus of my website is the photo exhibit gallery. Laura's patience and attention to detail as we communicated, back and forth, resulted in her creating a photo gallery that has exactly the look and ease of navigation that I was hoping for! Just perfect!
When I recently needed something added to my site, Laura understood exactly what I was looking for. I am so grateful for her quick response and expertise in creating just what I needed. I also use Laura's website hosting and domain name services, which I find very easy and affordable, with everything in one place.
Laura, I am very grateful for your beautiful work. It is truly a pleasure working with you!!
Darnelle Parker, Animal Communication & Healing
Laura Peragallo was an absolute pleasure to work with as my web designer. I had actually received quotes from multiple web designers and she was a referral from one of my classmates. Laura's pricing was most in line with what I had budgeted for my website. She was very knowledgeable and patient with my needs and request. I have an animal communication business and Laura spent many days and hours researching the perfect pictures and design that compliments my specific modalities. I have a full-time job during the day and work on my spiritual business in the evenings and weekends, Laura was very flexible with working with my schedule. She thinks outside of the box and is committed to researching the best for your business (website).
Laura's exudes a pleasant personality and demeanor that really resonated with my style and I immediately knew we would work well together. I am so grateful to have had Laura create my vision and help it come to life. I highly recommend Laura and you will be very happy that you did as well. 😊
Maria Deesy, Step Into Wellness
Laura Peragallo is by far one of most on point, honest and dedicated web developers I've ever had the pleasure of working with. She's always willing to go the extra mile to find the perfect solution to my business needs. If you're serious about moving your business forward and you're looking for someone who'll make you feel like you're their only client I suggest you work with Laura for your business needs.
Jacqueline Lee, Gaia Glow
If you are looking for someone to help you create a beautiful website, Laura is your lady! She was so kind and easy to talk to. She completely understood my vision and created a stunning website for my health and wellness business. Laura was able to be in constant communication with me and offered extremely helpful insights and ideas. I will be recommending her to everyone!
Deborah Williams-Berman, The Berman Group
From the first time I met Laura I knew I was comfortable. She was kind, patient and truly heard me and what my vision for my website was. Laura explained to me how the process worked and provided me with outlines in order to assist with staying on track. As my writing developed and the site took form Laura diligently guided me through the process. All along the way Laura was available for questions guidance and support. A true team player No where did I feel she thrusted her opinions or ideas there was no element of control rather a harmonious flow. Laura's layout suggestions pictures and research was so helpful. I am so blessed to have worked with her and will continue to work with her because she is truly a joy.
Dominique C., Halo Activation
I have had the pleasure of working with Laura Peragallo from lpdesignhelp for several months. Laura was highly recommended by a mentor of mine to help design my website. I am "technically embryonic" and Laura was fantastic. My website was up and running very quickly and looked great. Laura is very patient with my lack of understanding and has put even more fun stuff on my page since its development. Laura does wonderful work at a fair price an I would highly recommend lpdesignhelp.
Dana Livoti, Intuition
Laura, you make it so simple!
I couldn't be happier with the level of service, professionalism, expertise, and creativity you offer.
I am so pleased with both of the websites you designed for my companies. Working with you is effortless; your speedy turnaround on my projects always leaves me amazed!
It is my joy to work with such a patient, conscientious, reliable web designer.
Pauline Capalbo, PhD
Working with Laura as my web consultant has made my life incredibly easy. She's a professional, with creative ideas and insights and has assisted me in creating a website I absolutely love, as do my clients! Laura is always there for me when I need her, and her technological knowledge is a blessing as I am clueless in this area. If you're looking for a web designer or consultant, do consider Laura. Personally, I couldn't live without her expertise and value our relationship.
Kathryn Basso, Karmic Alchemy
Working with Laura is an absolute pleasure. I spoke to so many web designers that were not able to work within my budget and Laura is so understanding of the financial constraints of a small, start up business. I finally gave up looking until I was introduced to Laura. She was able to work with my existing site and clean it up to look professional and polished. The finished product is clean, easy to navigate and just as I imagined it. After many hiccups and bumps in the road with getting my web site re-vamped, Laura always maintained her composure and her calming, sweet voice was always so reassuring. I can't think of anyone else I would want to use to handle my website. Thank you Laura!!
Sharon Glasson, Montessori Children of Port Jefferson
Laura Peragallo at lpdesignhelp was a pleasure to work with. She was competent and at the same time personable, friendly, and extremely informed making the process easy to navigate especially for a first time business owner designing a website. She is, in my opinion, a top of the line web designer. I endorse and recommend anyone who needs a web site design by a professional to employ Laura. She not only quickly designed my website, Laura also had my site place in the number 1 position for a web search and continues to host my site.
Pat Longo, Spiritual Healer
Prior to meeting with Laura, I had a basic, but functional website for 5 years. I was looking to upgrade my site, but wasn't quite sure of what I wanted. Laura gave me several directions to choose from and gently guided me through to it's completion, never being aggressive or pushing me into something I wasn't sure of. She showed tremendous patience with me as I asked her to change things so that I could see it from another perspective. Her prices are more than fair and her creative design skills are amazing. I couldn't be happier with the outcome, I LOVE my new website!
Flora McKay, Director of Community and Nutrition, Butter Beans
It has been such a pleasure to work with Laura for the past four years! Not only is she dependable, but she is so easy to work with, and always meets my deadlines. Her turnaround time is outstanding, and her attention to detail is hard to surpass. It doesn't hurt that she is also a kind-hearted, caring, and positive person who is passionate about what she does!
If I have a project that needs to get done with a tight deadline (which is usually the case), I can always rely on her to send me her drafts swiftly. Her response time is really impressive!
She is multifaceted, and can work on anything you have in mind. She always listens attentively to your needs and vision, and will also provide her thoughts on the design. I would highly recommend her, as she has been able to create so many vital marketing tools for us, which have all been tremendously successful and effective. You can't go wrong with Laura!
SoulFire, IgniteYourSoulfire.com
Over the last seven years I've had two other websites and have worked with four different web designers. Meeting and working with Laura Peragallo was the answer to my prayers. Within one hour of consulting via phone she "got" me. She came up with an amazing design that was beautiful and unique and represented my vision. Not only is Laura a genius artist and designer, she is a great person to work with. Laura always gets back to you right away, which is something I was not used to.
Gary Oshust, Owner, SPark Workshop Brooklyn
In my experience I have to highly recommend Ms. Peragallo as a graphic artist and web designer. I found her very willing to listen to my input on the design of SPark Workshop Brooklyn's website and branding. This was highly evident in the options she gave me for the direction of the site. Additionally, the guidance and direction in coming up with a SEO plan for the site has helped me maintain a high ranking in the search engines, helping my customers find me. Throughout the process of designing my website I found Ms. Peragallo an ample and insightful guide of SPark's website and branding.
 Jillian Grace, Ascending With Grace
I highly recommend Laura's web design services. The process of creating the website of my dreams was easier than ever! My website is absolutely breathtaking and Laura has amazing creative abilities. She is professional and very timely in her communications. I have received so many compliments on my website!
She is very knowledgeable about website design and how to get more traffic on your website, as well as educating you on how to operate the website. I am so thrilled to have such a beautiful website, and I look forward to working together further as I grow my business! I also love that she is affordable and felt her product was very worth the price that I paid. Thank you, Laura, you truly are magnificent!
Wendy L. Jarva, CEO of SicChic FightWear, LLC
I have had the pleasure of knowing Laura for over two decades. Our paths initially crossed back in 1987, where we were hired together as sales associates for a local department store. We quickly became very good friends. Recently, Laura has helped me to take my dream, my vision and bring it into fruition. She truly is an amazing designer and friend and I value her opinion. Together we complement each other like wine and cheese. Bouncing ideas off each other and sharing opinions. She can take your very unique vision and bring it to life with all the bells and whistles! There are many "web designers" out there, but only few possess the knowledge and expertise of this seasoned designer. I know this, and have trusted her mastery and proficiency on my very own site. Being a design professional myself for over two decades, I am extremely picky and my expectations and standards are of the highest level. Laura produced an amazing site and went above and beyond my expectations. Clever, imaginative, original and innovative.
Dana Livoti and Anne Oliveri, co-authors of It Feels Good To Be Me!
It Feels Good To Be Me! is not only the title of our book but the feeling you get when you visit our website created by Laura. Laura embodies many of the qualities of a professional designer who strives to understand her client and their needs. Laura listened to the many ideas and concerns we had and that put us at ease.
We wanted to be able to have some control over the content. She chose software that would allow us the flexibility. She also has such patience to explain the technical parts of maintaining a website. She provided us with Quick Reference Guides and extensive support.
We liked features from other sites, she researched them and was able to provide us with what we desired. Laura is intelligent, resourceful and responsive to deadlines.
We were cost-conscious, so she worked with us on creating a design that we could be proud of that was within our budget.
It truly feels good to be us for making the choice of having Laura create our website.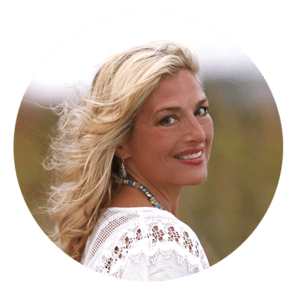 Words can not express the gratitude I feel towards Laura Peragallo of LP Design Help. I have been working with Laura since September 2016 and I can't imagine running my business without her services. She is truly one of a kind. She came highly recommended by a colleague of mine and now I do the same!!!
The reason why I sought her out is that I wanted a new and different website. I just out grew the older one. And I wanted one place to go to for my web design and print work that I do. She met me with me a few times, had several phone calls allowing me to describe my wants and needs. I also loved the back and forth feedback, since at times she helps me figure out what is best for me.
After our meetings she showed me a whole new look and even a new logo, to my surprise it was perfect!!!! I loved it and it was just what the doctor ordered. Her ideas and creativity were and still are just amazing. With Laura I am able to have a one-stop shopping even as my needs and wants evolve. She has continued to help me over the years for all my flyers, updates to my site, my classes, courses, workshops and my calendar, etc. You name it she does it. Even if Laura is not familiar with something I am requesting she researches it and finds a solution.
One of the best parts of working with her is her flexibility in schedule since I work full-time during the day and I work my Angel Eyes Dawn Marie, LLC. on nights and weekends. It can be very trying to get things done when I am not working. Sometimes the only times I can work on my protects are nights and weekends and she is there for me!!!
I can go on and on how much she has helped me grow my business. I am looking forward to the years to come working with her. I found a Forever Vendor for me!!!
Thank you for all you do Laura. I am eternally grateful!!! Sending you many blessings of peace, love and light.
Namaste!!!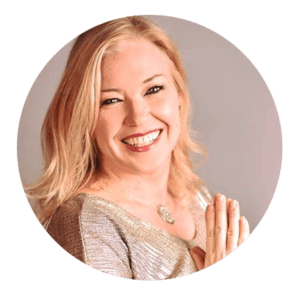 Clare Hollywood, Founder, Healthy Alchemy
Prior to using Laura, I had created my own site but it was no longer meeting my needs. I was expanding my business and it had become my full-time focus. I knew I did not have the time to devote to website development, I needed a pro. Knowing the importance of my decision, I spent weeks researching and interviewing designers. I ultimately settled on Laura because of her talent, professionalism, knowledge and passion… and I couldn't be more satisfied! It was important to me that my site was unique and did not look like a template, I was so happy to hear that Laura could design a quality custom site within my budget.
She quickly designed a site that beautifully reflected my vision and personality while also being functional and easy to navigate. Laura has guided me every step of the way, she is extremely diligent and quick to act. If she doesn't have an answer, she takes the time to research it and provides me with her findings. Every time I get a new subscriber, receive a compliment or sell-out an event, I am reminded of how fortunate I am to have found Laura!
I have big plans for developing my website and I am confident I have found the right person to help me accomplish this goal. In a few short months, I have been pleasantly surprised by the reach of my site and its visual impact. The ease of use is a major plus and it makes promoting my business and events a breeze. I always feel Laura is right there with me, making it happen, she is the best!