Design Crime: Your Contact Information Isn't Easy to Find
Your website is an online sales rep for your business. As such, it's essential that your site communicates vital information quickly and easily. Sixty-four percent of visitors to a site want  to see the company's contact information. Phone, email maybe an address. Boom. That's it. Fourty-four percent of visitors will leave if there's no contact information or phone number available. As your sales rep your website should have a user get in touch with you. Your phone number, address, contact form or email must be simple to find. Otherwise, visitors will become frustrated and you will have lost an opportunity. Remember, make your contact information easy to find.
Your phone number and address should be in several easy-to-find locations. Especially if  you're selling a service or product. Offer visitors multiple ways to contact you. One simple and direct way is with a "Contact Us" link. All your info like mailing address, phone and email address should be on this page. "Contact Us" should appear on every page of your site. As this article from Entrepreneur Magazine states "the presence of this information adds real-world legitimacy and transparency to your site and comforts some viewers."
Design Crime: Broken Links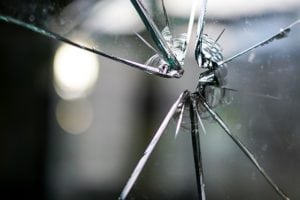 It's a frustrating part of being online, links that don't work. Or links that lead to pages that don't exist, "404" errors as they are known. Test your site regularly. If you link to other sites, make sure those links work correctly. A website is not a static thing. URLs change, page disappear. Make sure all the links on your site site. Fix the ones that don't ASAP.
If you are using a WP platform for your site, there are several link checker plugins that are simple to install and use. The plugin will inform you of any internal or external broken links. Once you know about them, fix them quickly!
It's a good idea to include a "Contact the Webmaster" link in your site's footer. This enables visitors to notify of a broken link or any type of error.
In conclusion, consumers often make decisions based on their online experience. This is why your online presence is more important than ever. Your website should represent your company, provide necessary information on your products or services, and ultimately generate new customers. Avoiding these design crimes can help you achieve your goals.