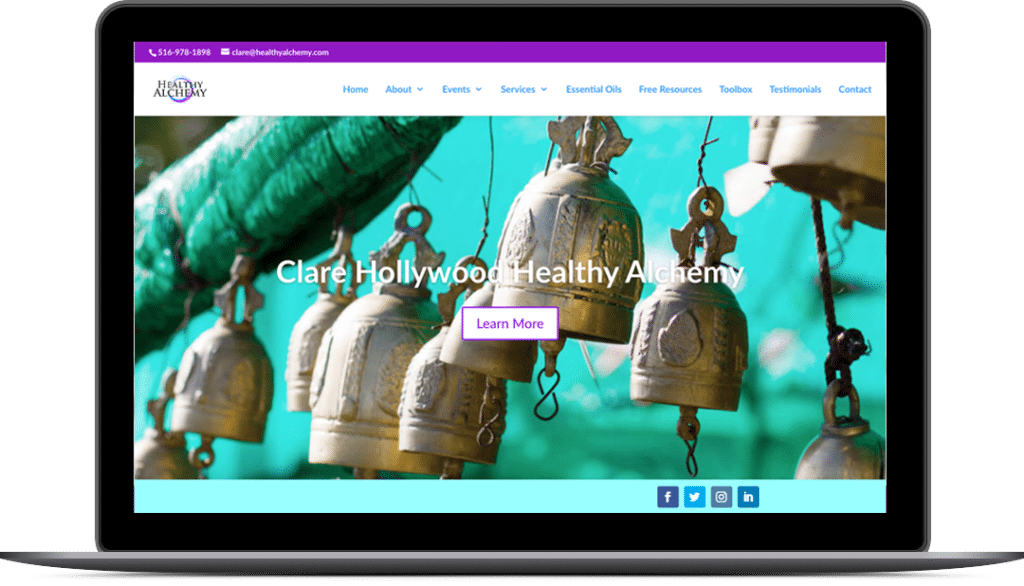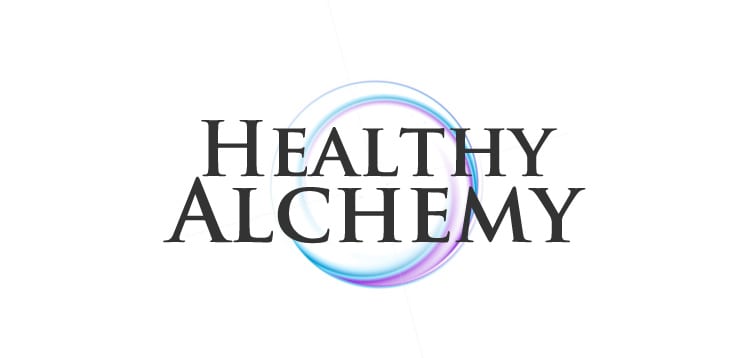 I ultimately settled on Laura because of her talent, professionalism, knowledge and passion… and I couldn't be more satisfied! It was important to me that my site was unique and did not look like a template, I was so happy to hear that Laura could design a quality custom site within my budget.
She quickly designed a site that beautifully reflected my vision and personality while also being functional and easy to navigate. Laura has guided me every step of the way, she is extremely diligent and quick to act. If she doesn't have an answer, she takes the time to research it and provides me with her findings. Every time I get a new subscriber, receive a compliment or sell-out an event, I am reminded of how fortunate I am to have found Laura!
In a few short months, I have been pleasantly surprised by the reach of my site and its visual impact. The ease of use is a major plus and it makes promoting my business and events a breeze. I always feel Laura is right there with me, making it happen, she is the best!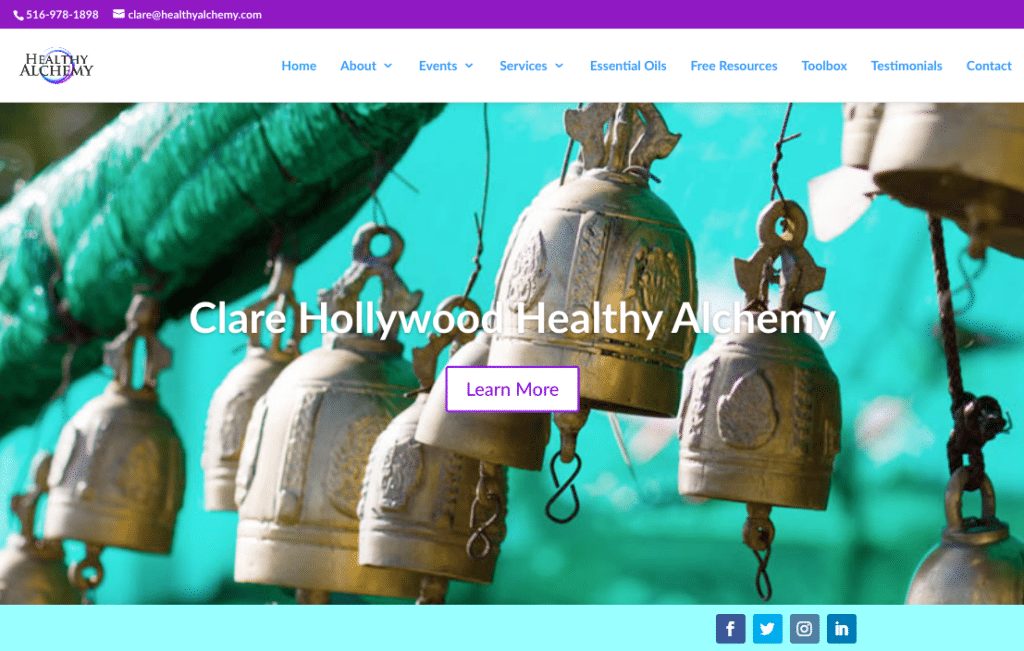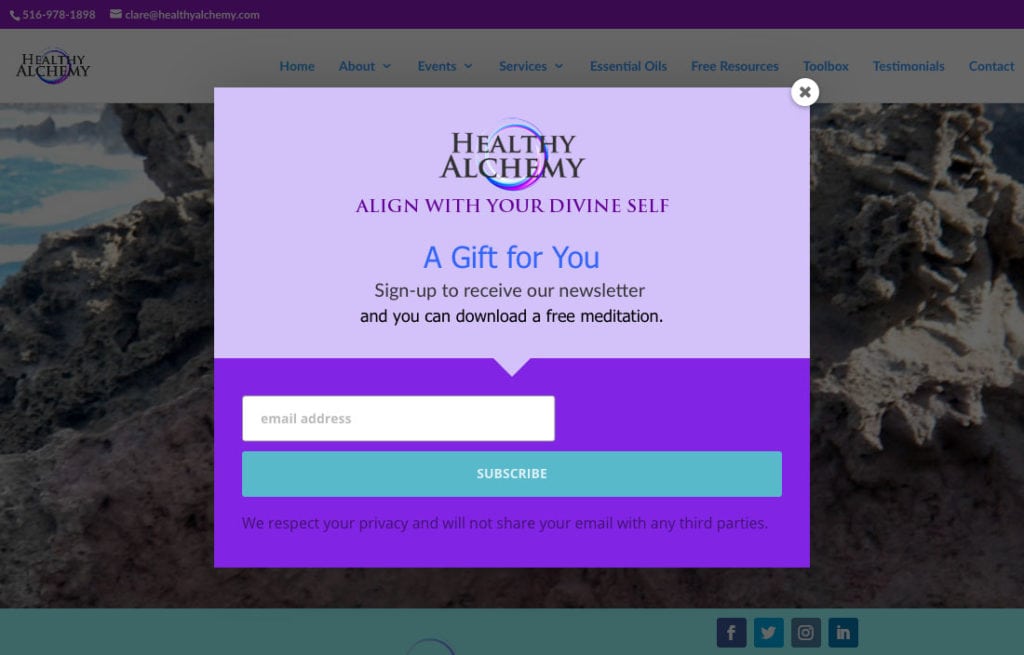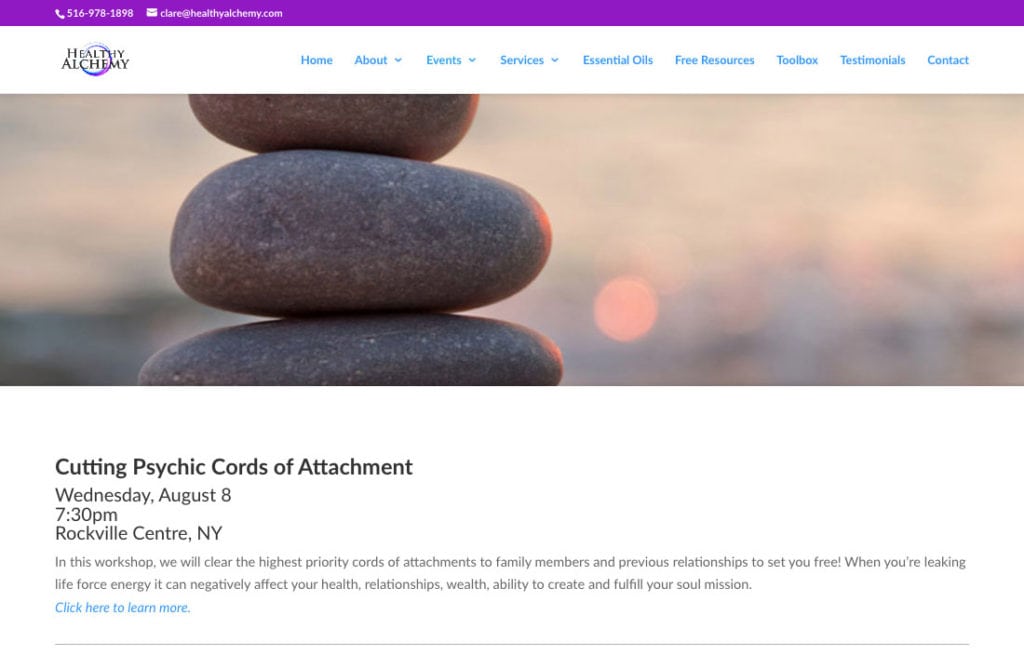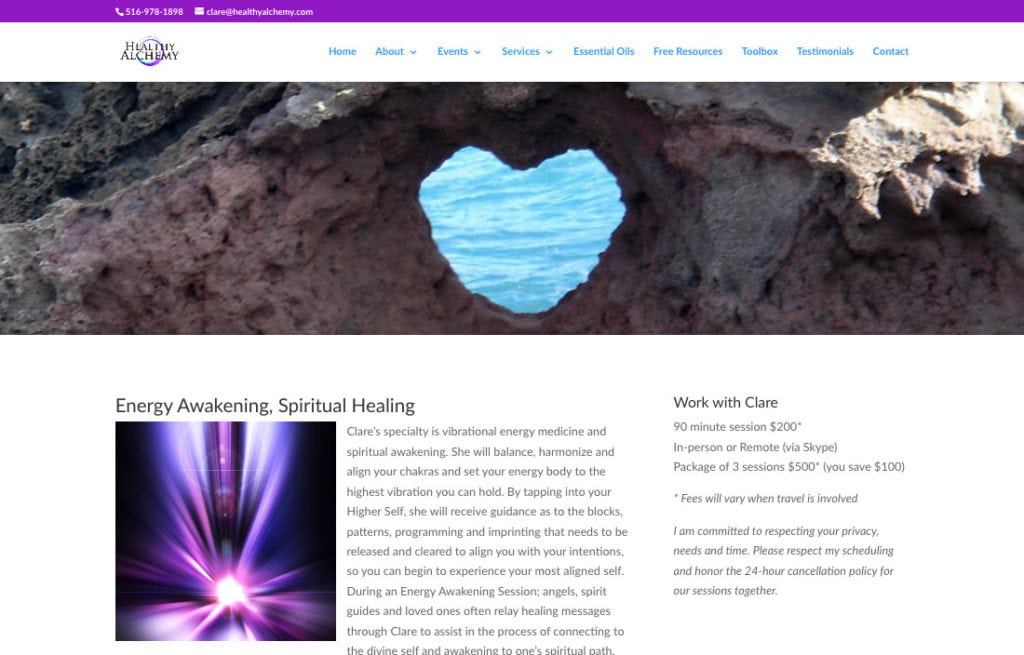 Healthy Alchemy
Website transformation!
I had created the website for Healthy Alchemy originally. After few years, the client approached me about a redesign. I was excited about the challenge of revisiting the design. She wanted to increase the amount of white space, change her images, enable an email subscribe pop-up, and finalize her logo design. She had seen several WordPress based websites that she liked the look and functionality of. She especially liked the idea of having a slider on the homepage. It was also important that her new site to be responsive.
A WordPress platform replaced the custom site that had originally been built. A logo was finalized and its colors were incorporated into the color scheme. The theme was customized to give the site a unique look and all the functionality that was required. The full-width layout increased the amount of white space. Stock images were featured in the homepage slider creating visual impact. New workshops and events are simple to add. The site is responsive, functioning well across all devices. An email subscribe pop-up was also implemented.
The new website is simple and easy to navigate.
View My Work!