With so many social media channels available to business owners, it can be difficult to know which ones might serve your business the best way. Very few marketing techniques are as effective as videos. Video content can help your branding efforts and show off your expertise. It's also a great way to entertain, educate, and connect with people. Creating a great video content isn't easy—it takes a greater investment of time and effort than many other marketing methods. To take advantage of the opportunities YouTube can offer your business, let's take a look at some of the things you will need to do when starting a YouTube channel for your business.
Starting a YouTube Channel for Your Business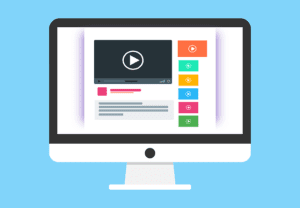 Figure out your goal
Before you start recording, it's important to figure out what you're hoping to achieve by building a presence on YouTube. This enables you to create content that's tailored to your audience. Knowing what type of video you want to make will allow you to choose a format and frequency as well.
Ensure that you'll be creating content that your audience will want to subscribe to and share. If you focus on content that is useful to your audience, your viewers will see you as a trusted resource of information.
Create your channel
If you don't have a Gmail account, get one. You will need a Google account to create a YouTube channel. While logged into your Google account, navigate to YouTube. Think about the name of your channel. Your business name is probably the best option. Your audience will most likely look for you using your business name. After a few steps, you're channel will be online!
Start to brand
Make your channel your own from the beginning. Upload your company logo to the channel icon box at the top left of your channel page. If you don't have a logo for your business, look for a quality image that represents your business in a professional manner.
Upload a channel art image to reinforce your branding. Even a simple design or pattern that reflects your brand is effective.
Here are some tips for making your image the right size for YouTube.
After that, fill out the About section. This is an opportunity to tell people who you are, what you do, where to find you, and how to contact you. Link to all your other social networks to promote your business. Don't forget to link your company's website as well.
Quiet on the set!
Make your videos!
Having video equipment is great, but not necessary. Smartphone in hand you can make some really powerful videos. Be confident in your message. Engaging videos always have good energy. Have fun making the video and your audience probably will have fun watching it.
In addition, link your Google+ account to your YouTube channel. This ensures that any comments your video receives on Google+ post will appear on the video's dedicated YouTube page.
Share your videos
Once you have some content, let everyone know. Make an announcement. Promote your YouTube channel on your other social media channels. Make sure there's a link from your website.
Make playlists. It's a great way to organize and categorize your content. This allows you to highlight the videos you want to draw the most attention to and get creative with the presentation. Moreover, the title you choose for your playlist can help you get ranked higher in Google search results.
In conclusion, you don't need a film making background to create a successful YouTube channel. Offer your audience something of value and they will engage with you and share your videos.
Image by 200 Degrees from Pixabay