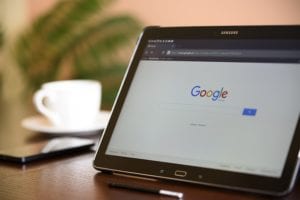 Customer testimonials are a great way to promote trust and confidence in your business. Since Google continues to dominate online search it makes sense that you put your focus into getting reviews on your Google My Business page. The good news is Google has made some changes over the last few months and it's actually become a much easier process than it was before. Of course, your customers will need a Google account to be able to leave a review.
(This article also takes for granted that you have already set up and verified your business. If you haven't, don't worry. I'll be posting soon on that topic.)
Keeping in mind that your clients or customers are very busy people, you need to make it as easy for them as possible to leave a review. The best way you can do this is by giving them a simple link to click on that will take them straight to your Google My Business page. If they're going to take the time out of their day to write you a review, let's keep it simple for them.
Make it Easy to Leave Google My Business Reviews
1. Search for your company by name in Google.
2. Click on the button that read "Write a review."
3. You'll see a Google review box come up on your screen. Since you're not leaving a review, instead copy the URL out of the address bar at the top of your browser.
This will give you a URL similar to https://www.google.com/search?client=firefox-b-1-d&q=lpdesignhelp#lrd=0x89c25a592301f811:0x782276606d5342c4,3,,,
4. Shorten your Google review URL.
Now, you're probably looking at this crazy long URL and thinking who is going to click on this. No worries, you can shorten the URL making it more user-friendly. Use https://bitly.com/.
Copy and paste your long URL into the text box and click "shorten URL". This will give you a URL such as https://bit.ly/2CGGOS8
Now you have a much more user-friendly URL you can send to clients.
5. Copy this URL, paste it into an email to your clients and start getting Google reviews.
In conclusion, many businesses overlook instructing clients how to leave a review. Don't underestimate how they can make a huge impact when it comes to attracting more customers. Positive reviews can help them to choose between your company and your competition. Featuring your services and/or products in Google's search result can be a powerful way to stand out from the crowd.