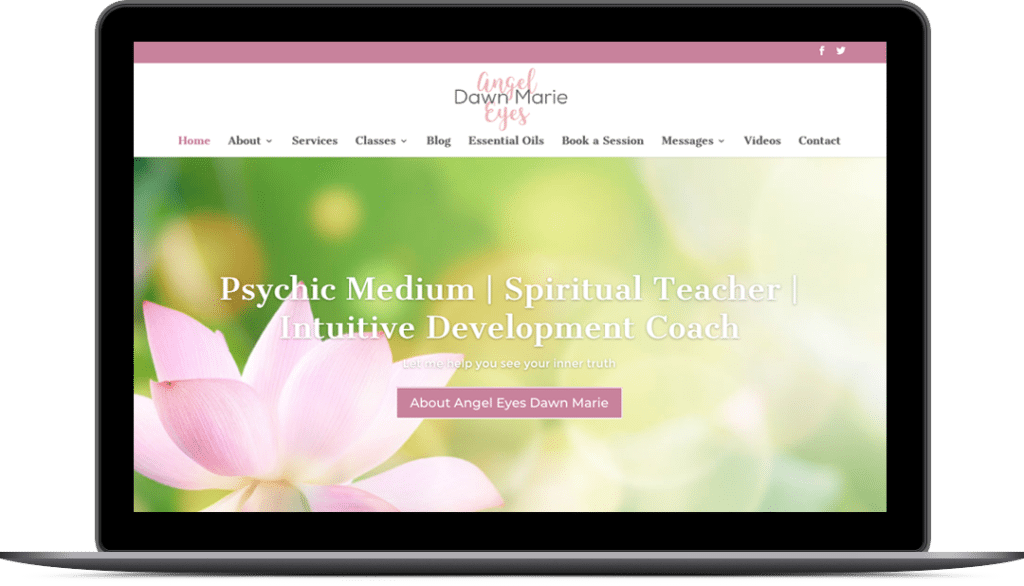 Words can not express the gratitude I feel towards Laura Peragallo of LP Design Help. I have been working with Laura since September 2016 and I can't imagine running my business without her services. She is truly one of a kind. She came highly recommended by a colleague of mine and now I do the same!!!
The reason why I sought her out is that I wanted a new and different website. I just out grew the older one. And I wanted one place to go to for my web design and print work that I do. She met me with me a few times, had several phone calls allowing me to describe my wants and needs. I also loved the back and forth feedback, since at times she helps me figure out what is best for me.
After our meetings she showed me a whole new look and even a new Logo, to my surprise it was perfect!!!! I loved it and it was just what the doctor ordered. Her ideas and creativity were and still are just amazing. With Laura I am able to have a one-stop shopping even as my needs and wants evolve. She has continued to help me over the years for all my flyers, updates to my site, my classes, courses, workshops and my calendar, etc. You name it she does it. Even if Laura is not familiar with something I am requesting she researches it and finds a solution.
One of the best parts of working with her is her flexibility in schedule since I work full time during the day and I work my Angel Eyes Dawn Marie, LLC. on nights and weekends. It can be very trying to get things done when I am not working. Sometimes the only times I can work on my protects are nights and weekends and she is there for me!!!
I can go on and on how much she has helped me grow my business. I am looking forward to the years to come working with her. I found a Forever Vendor for me!!!
Thank you for all you do Laura. I am eternally grateful!!! Sending you many blessings of peace, love and light.
Namaste!!!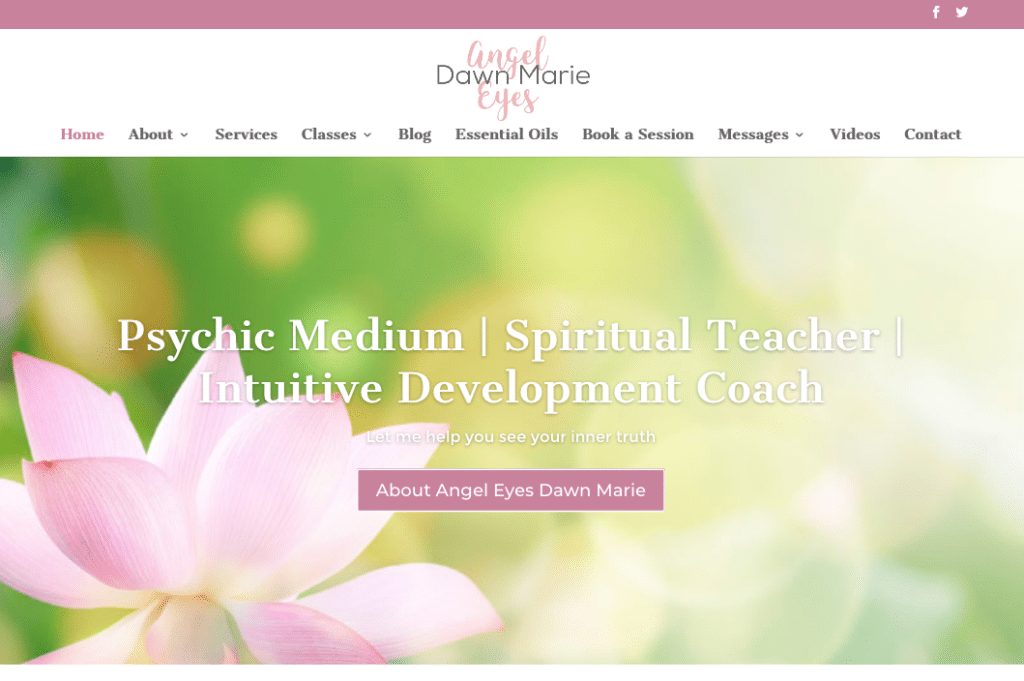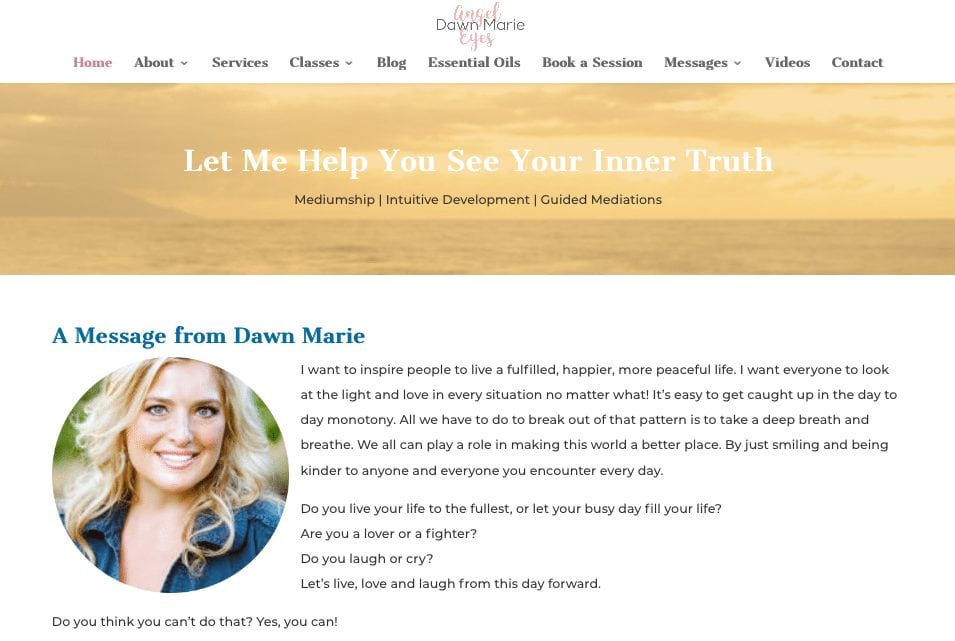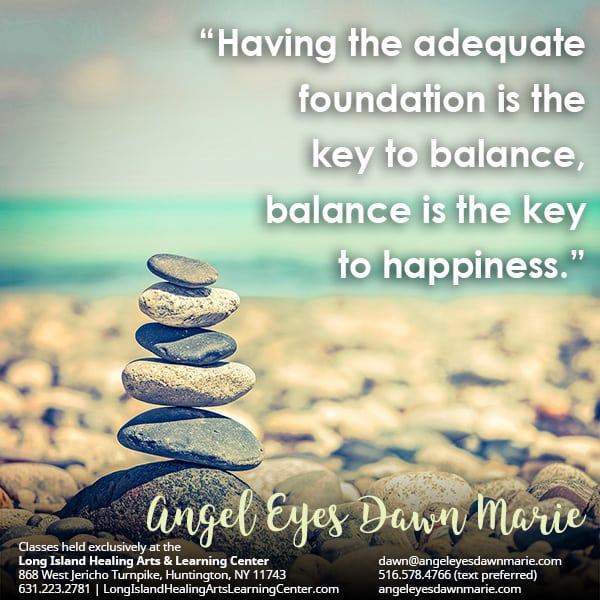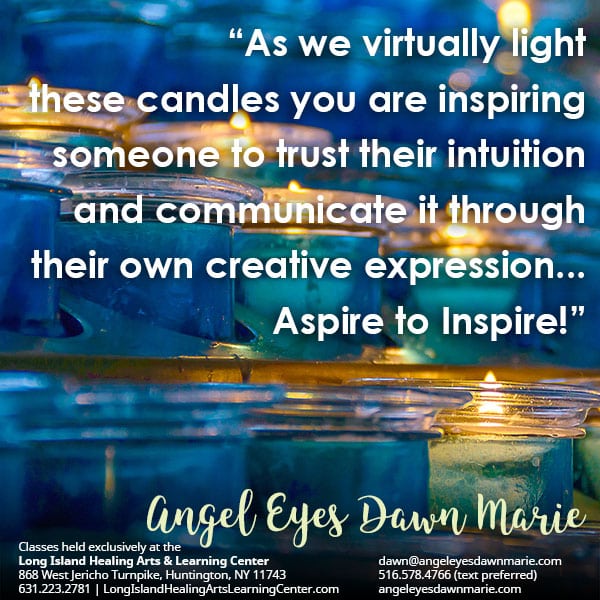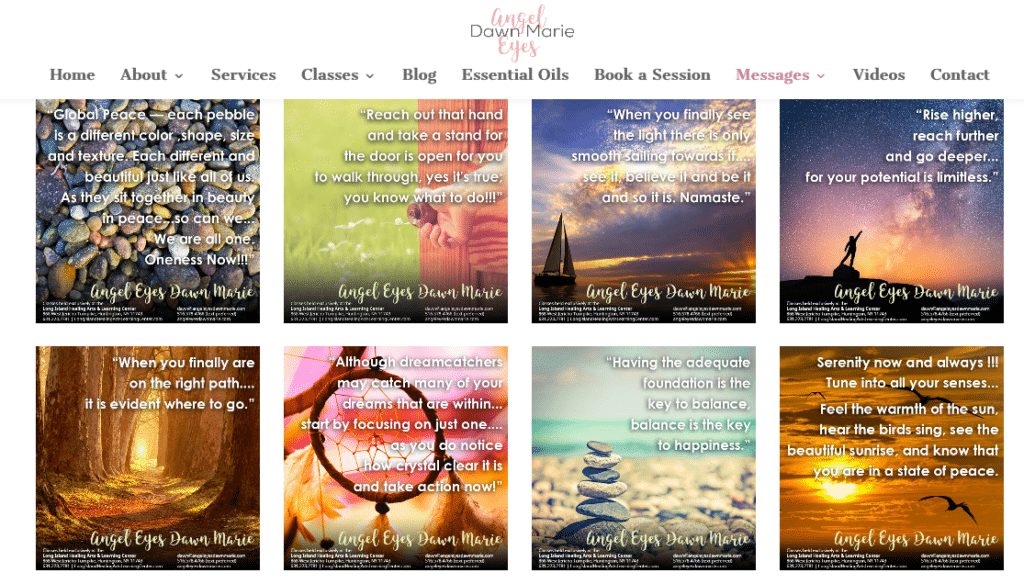 Angel Eyes Dawn Marie
New start, new website!
When Dawn Marie contacted me it was regarding updating her current website. During our conversation she mentioned that she was considering rebranding herself. This would include getting a new website domain. We discussed the pros and cons of starting fresh. Since she had outgrown her current website, this seemed like the perfect time to make a change. I assured her that we could have the current site automatically forward to the new one. This would ensure that visitors to her current site would be directed to the new. She decided to go for it!
A new website was designed and developed. The new WordPress website allowed for the implementation of a calendar plugin to promote classes and events. Much of the information on the old site was incorporated but with different organization. A contact form and email capture was implemented as well. A new page of inspirational quotes was added. New images were brought in to give the site visual interest. Her course flyers are featured on the homepage for upcoming events. The site is easy to navigate. The scope of the site is extensive, so proper organization helps with the ease of use and flow.
View My Work!