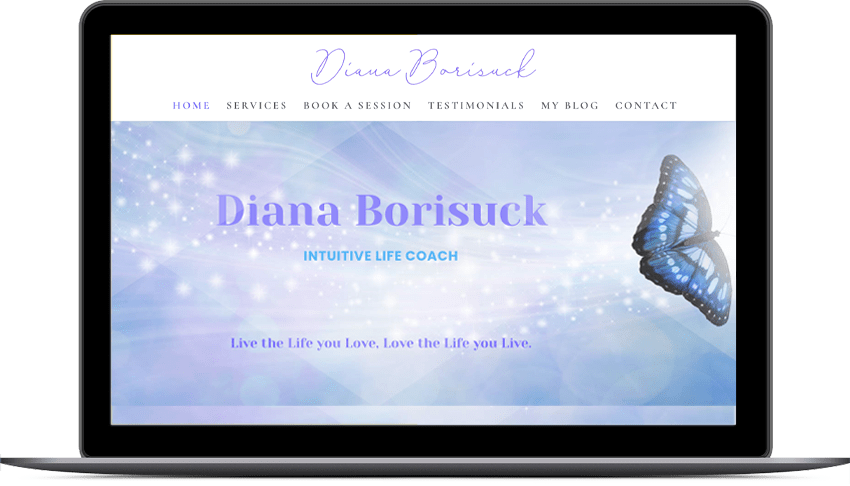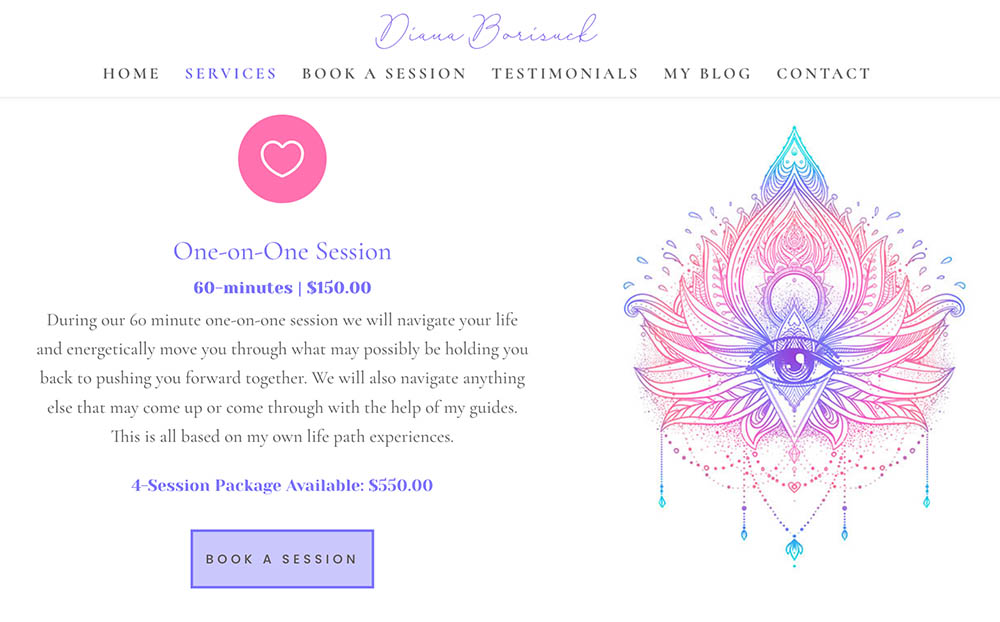 Diana Borisuck
Ready to take flight
Many of us believe we need to wait until we feel ready. Often, we are unsure when that moment comes. I encourage clients to take the first steps even if they don't feel "ready." It's okay if you don't. Once you take those first steps, it becomes easier.
Diana was ready and a great website would give her the confidence to soar. Diana sent me an image she really liked which helped me design a soothing, complimentary color palette of pinks, blues and purples. Diana is greatly inspired by nature, secondary imagery of flowers were added. Her writing is very personal and heart-felt. It was perfect to provide content for her website. Enabling clients to make a strong connection with Diana. The white space and layout make the pages airy, not weighed down by the amount of text.
As a busy mom, Diana needed a site that would give her an outlet to write more. A blog was setup and I prepared a user guide for her to get started. An online booking feature was implemented using Acuity. Clients see her availability, choose a session, pay and get a confirmation email. Simple for her clients to use and less work for Diana. Who doesn't want that?!
View My Work!