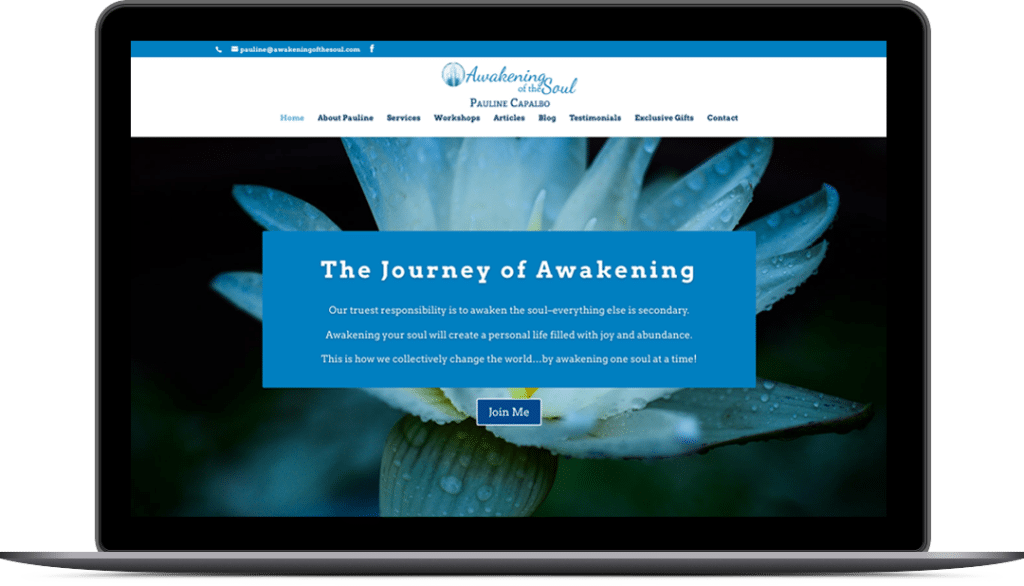 Working with Laura as my web consultant has made my life incredibly easy. She's a professional, with creative ideas and insights and has assisted me in creating a website I absolutely love, as do my clients! Laura is always there for me when I need her, and her technological knowledge is a blessing as I am clueless in this area. If you're looking for a web designer or consultant, do consider Laura. Personally, I couldn't live without her expertise and value our relationship.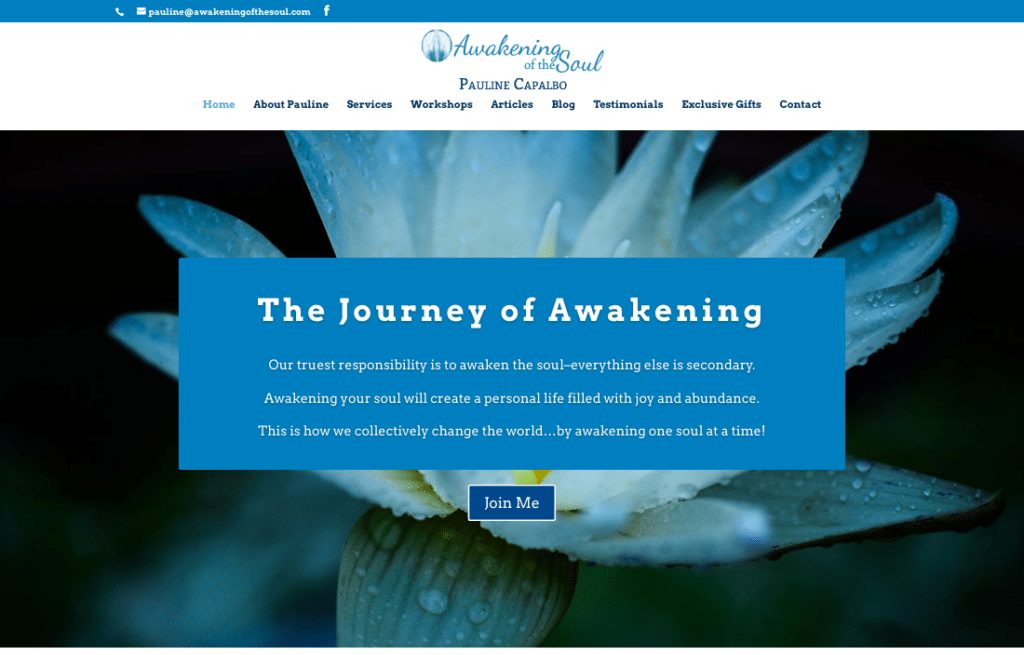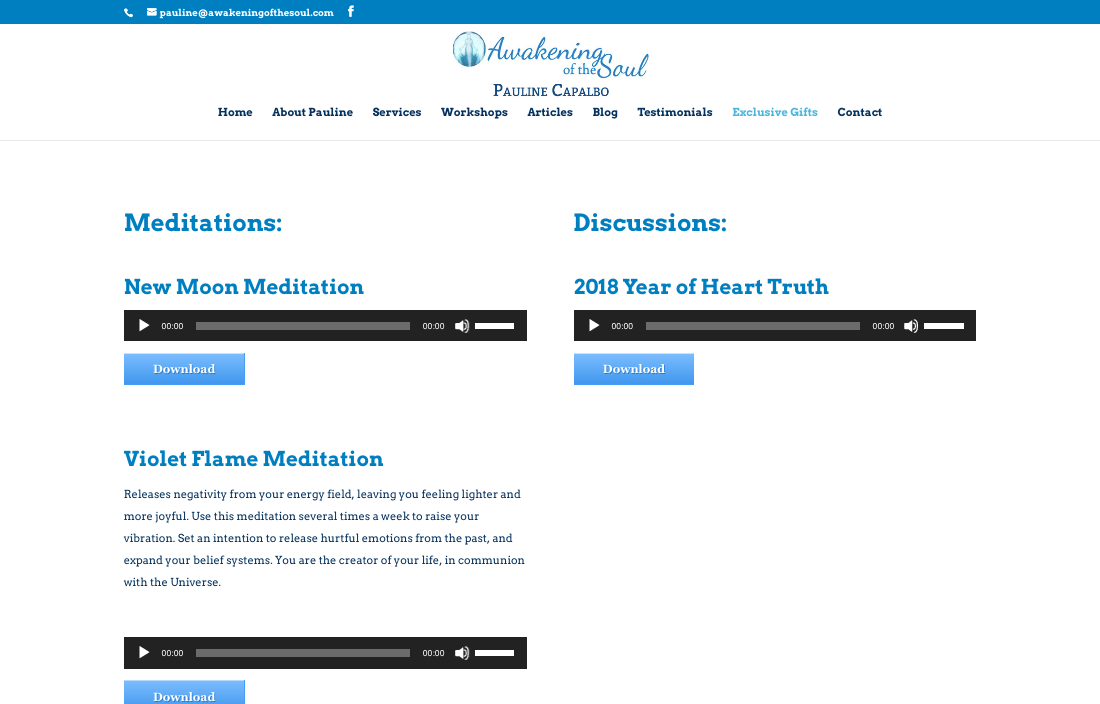 Awakening of the Soul
Awaken a new website
When Pauline contacted me she had a self-built website. She was looking to offer downloads and enable online payments. Her current site could not accommodate those needs. After speaking with her I suggested switching to a WordPress platform. I also offered to host her site.
She sent me an image that she had been using for her logo. I added logotype to finalize the look of her logo. I liked the different blues in the image and used that as the basis of the site's color scheme.
I found images that were predominantly blue. The balance the use of a monotone site, there is a lot of white space. The content on her former site was well-written, it just needed better organization. I felt that her quotes and messages were getting lost. I decided to use the wording on the main slider of the homepage. With great images behind them, the words were finally getting the attention they deserved. They also work as links to other pages of the site.
A plugin was implemented to enable meditations to be download from the site. Audio files were added as well. On the services page, PayPal buttons enable secure online payments.
View My Work!