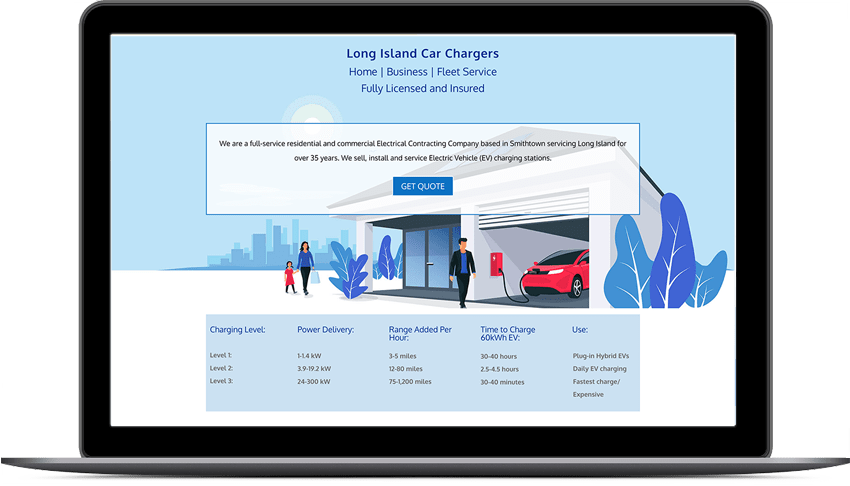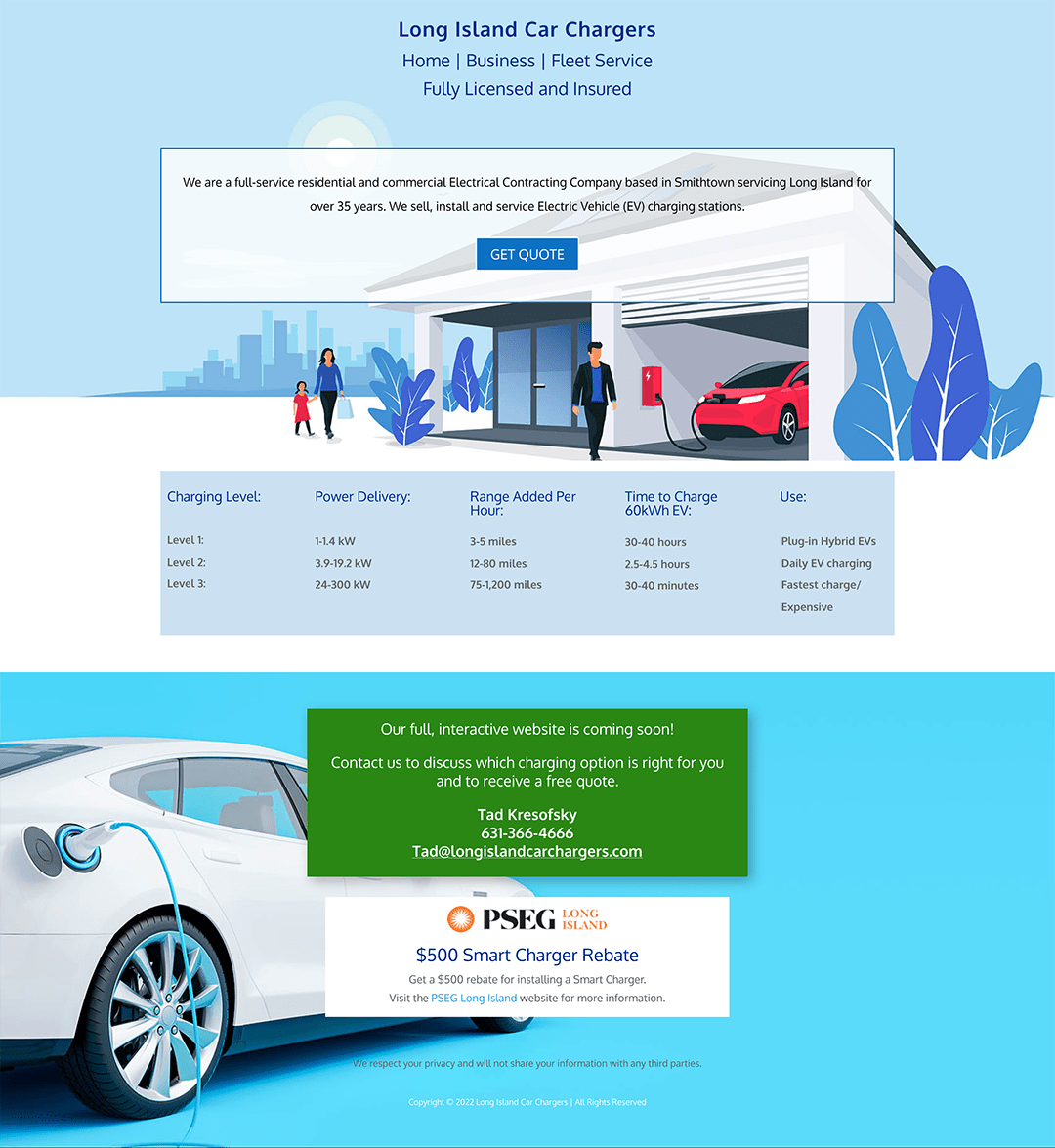 Long Island Car Chargers
Introducing a new business
A one-page website design created for a LI-based electric car charging station provider. When I take on a new client, my approached is to look at things objectively. From this perspective I try to think like your ideal client. It's important to know who your audience is because let's be honest, a brand is only good if it works.
This will often involve researching your competitors and seeing what similar businesses are doing online. I see what works and what doesn't which helps me determine what your site needs to stand out. Without this research, many things are overlooked and potentially money and time are lost. Design is collaborative, many different elements working together in an organized, effective way. Once I have content, I use my skills to present in a way that clearly communicates to your audience. You may not think your content is very exciting but when it's done professionally it will catch the eye of your target audience. To compete, you need to stand out.
What needed to be communicate quickly in this case was: what the company does, how long they been around and how to contact them for a quote. The bold graphic communicates what they do. The text explains who they are and how long they've been around. There's a call to action (CTA) all within one section of the site. No scrolling necessary to know what they do, who they are and to get a quote. As you go further down the homepage, there are more details about what services they provide. There are certain instances when people are looking for basic information very quickly. This site accomplishes that.
View My Work!