The Guiding Light Intuitive Life Coaching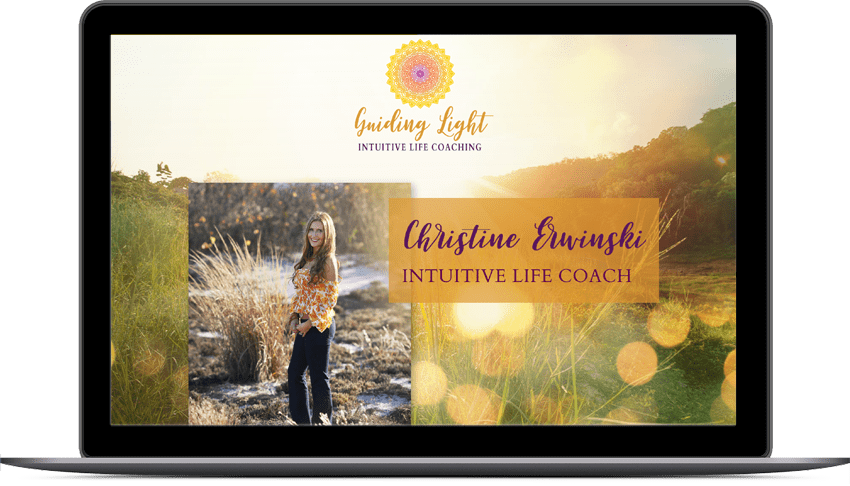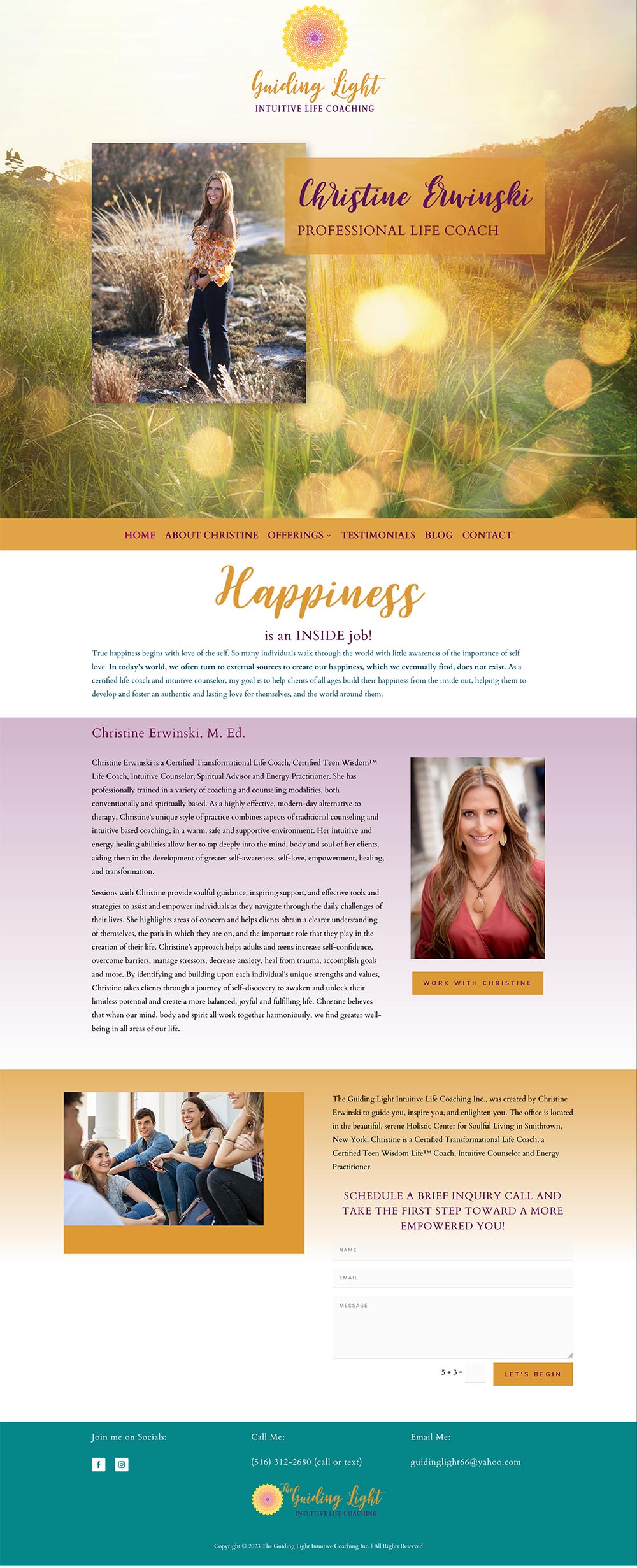 The Guiding Light Intuitive Coaching
Shinning your light
This project started with the logo design. Christine had an idea of the colors she wanted to use for it. She liked the logo I had created for The Inner Yogini. She wanted to use a rich color palette and incorporate a mandala design. After finding the right color palette, I found a mandala design that looked like a sun. The image reinforced the light concept of not only the name of her business but Christine's goal of helping clients find their "shine." A few versions were created to work on everything from flyers and social media. Using the same palette it was onto the website design.
Christine had some wonderful photos professionally taken to use on her website which is always a plus. If you're not ready for a personal branding photo session, you should invest in some professional head shots. They are really helpful to begin building your brand. Don't be reluctant to use them! Never underestimate the connection potential clients make just seeing your photo.
Nature is very important to Christine therefore many of the secondary background images brought in more of that element visually. Images tell a story; it's vital to use images that not only resonate with you but your audience as well. The reality is that most people won't read your website. Images do a lot of the work. Using them to communicate clearly is vital to the success of your website. It can take time to find the "right" ones, however it's so worth it!
View My Work!