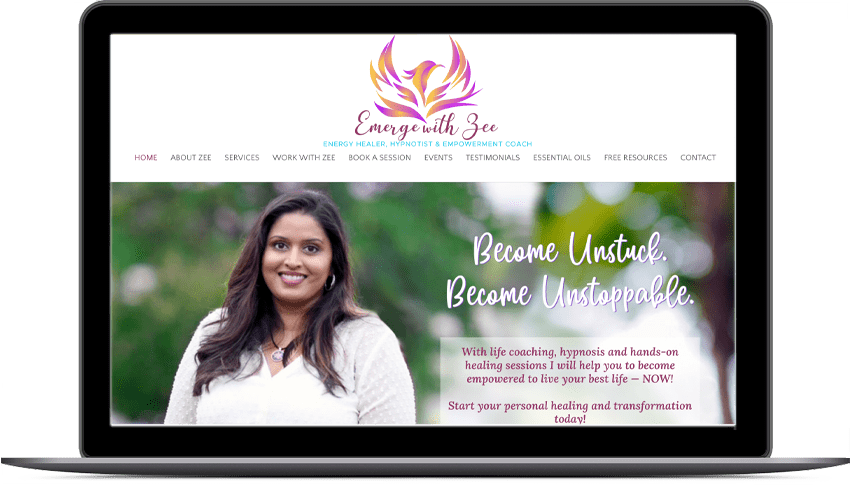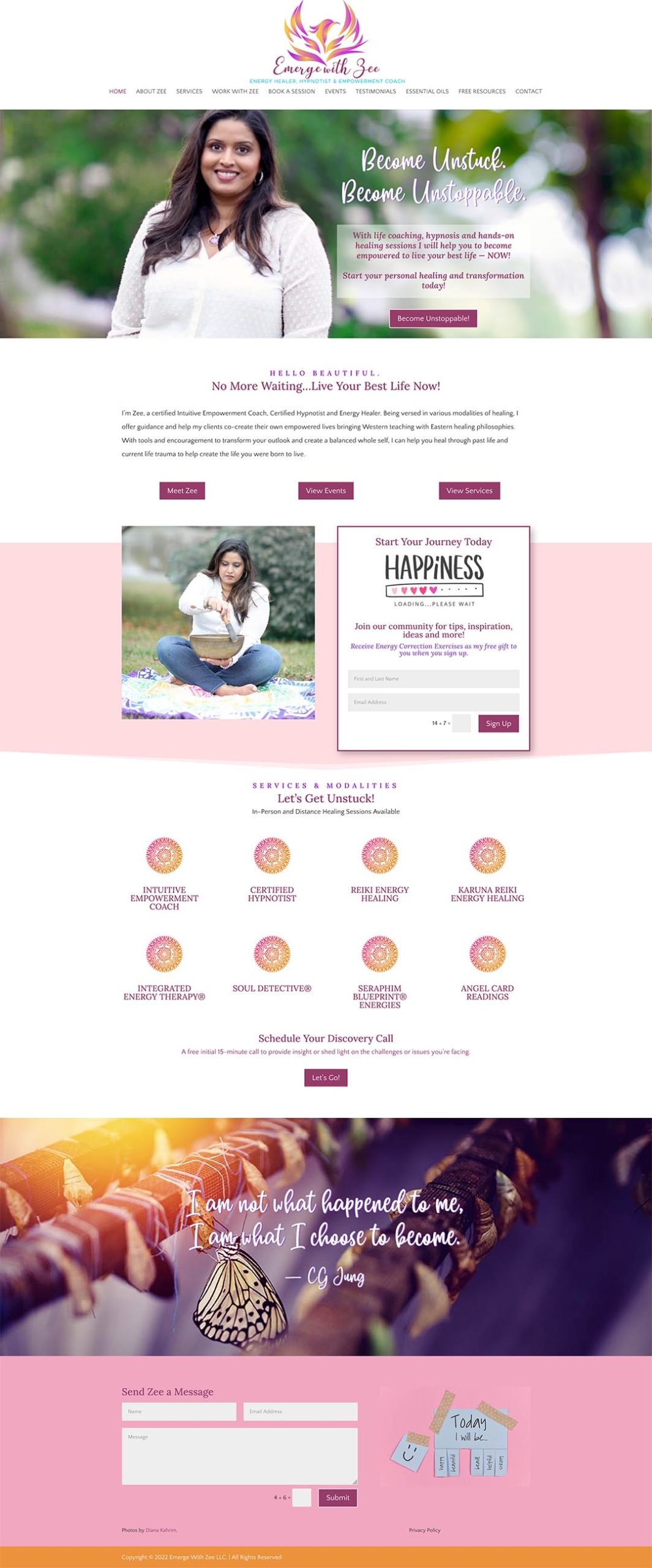 Emerge with Zee
Giving wings to a logo and website design
Emerge with Zee, logo and website design created for an Intuitive Empowerment Coach, Certified Hypnotist and Energy Healer. Zee already had a website that she had built herself. Despite her hard work, she felt that it didn't have the elements it needed to promote her services. I prepared a website review with what I thought worked and what didn't. I also made recommendations how to improve the look and flow of her website. When you're promoting your services, you must communicate what you can do can do for your potential client. That's really what they want to know—what's in it for them. I suggested placing an eye-catching image and a headline at the top of the homepage that would do that immediately. Her services are also on the homepage making it clear what she offers.
Using professionaly taken photos to connect with potential clients, the website has a bright, postive, feminine feel that is very welcoming. To encourage website signups, she offers an incentive which is a great idea. As I said, clients want to know what's in it for them.
The logo was an important peice of unifying her brand. She wanted to incorporate a phoenix to highlight the idea of emerging. She wanted a bold colorful design. Gradients of orange and magneta work together to create an eye-catching design that stands out. These colors are carried through her site and materials. My goal with her promotional materials was to make everything look consistent, professional and suited to her audience.
View My Work!